From custom travel pouches to socks with your face on them, here you'll find dozens of unique gifts that will show your special someone just how much you care.
1.
An
adventure map
that will make your fellow adventurer reminisce about all your very best trips together. The custom map can feature five cities, your names, and a special date.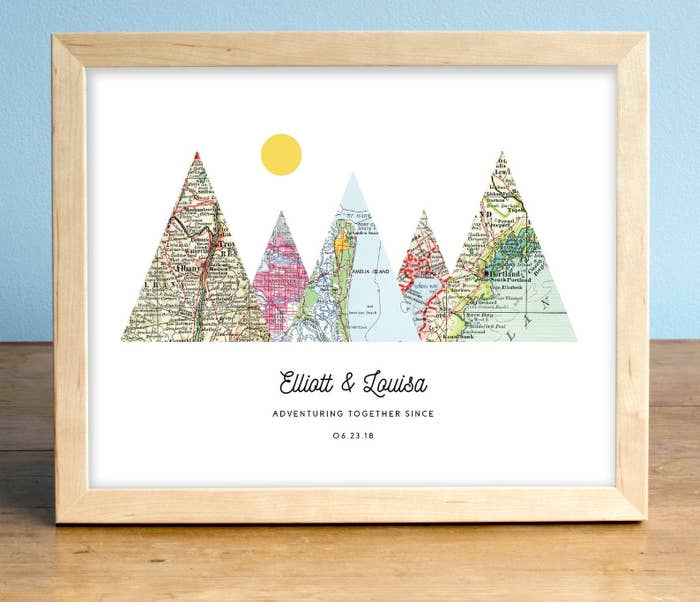 Promising review: "This turned out beautifully! I ordered it for my brother and sister-in-law for their 20th anniversary. They both absolutely loved it and it even made my SIL cry! <3 She could not stop gazing at it." — TashiBoo
Get it from AGier Design on Etsy for $70+ (available in three sizes and five frame colors).
2.
A
Homesick Candle
to pay homage to your Valentine's hometown, where they lived in college, or any other place that became their home at one point or another. Each candle is designed to last for 60 to 80 hours and comes in a glass jar the size of a soda can.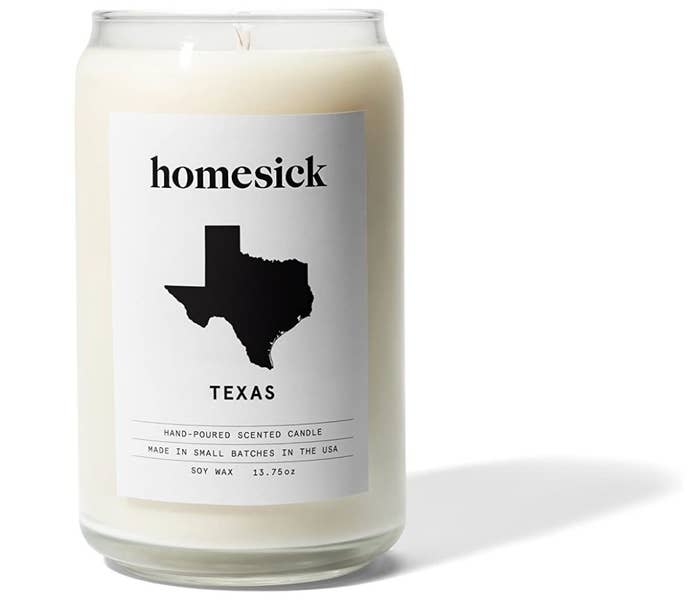 Promising review: "I got this as a surprise for my boyfriend. He moved to my state from Texas for college. I wasn't sure about how it would smell but I figured even if he wasn't a fan it would be neat as a decoration for his room. When I surprised him with the candle and he smelled it, he actually got very emotional and started crying because he said the smell instantly brought back so many memories of home. I don't know how they did it, but Homesick Candles managed to replicate the smell of home so well in this candle that it took my boyfriend back home immediately. Definitely worth my money:)" —Bailey K.
Get it from Amazon for $34 (available in 40+ scents).
3.
A
personalized jewelry dish
so your Valentine always knows just how much you care. The ceramic dish is a great place to store rings, necklaces, and earrings.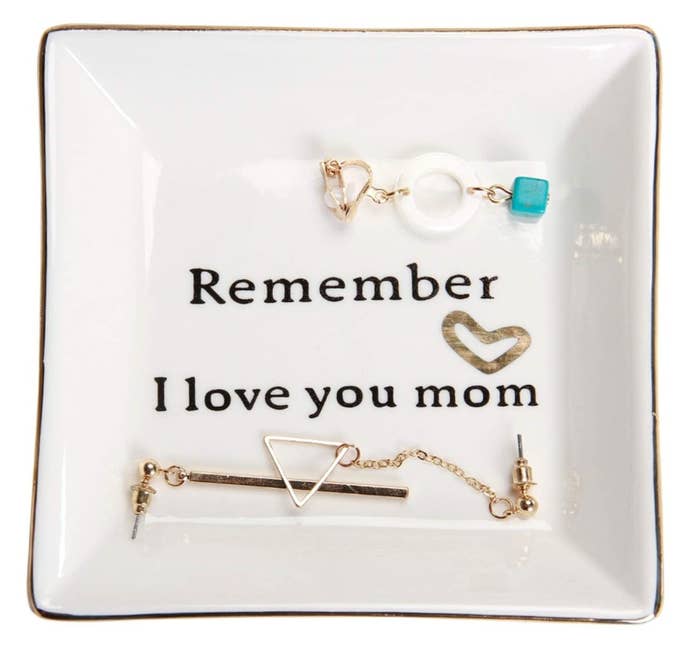 Promising review: "I purchased this to give to my mother as a gift. It is beautiful! The gold painting on it is very even and solid. The black writing is very solid as well, and it doesn't seem like it will wear. It's great quality and a sweet little sentiment to give to my mother." —Satisfied in UT
Get it from Amazon for $27.99.
4.
A
long-distance, touch bracelet set
to physically show your Valentine that you're there — even if you're states away. The connected bracelets sync together and to an app. When you touch one, the other will vibrate. Neat, right?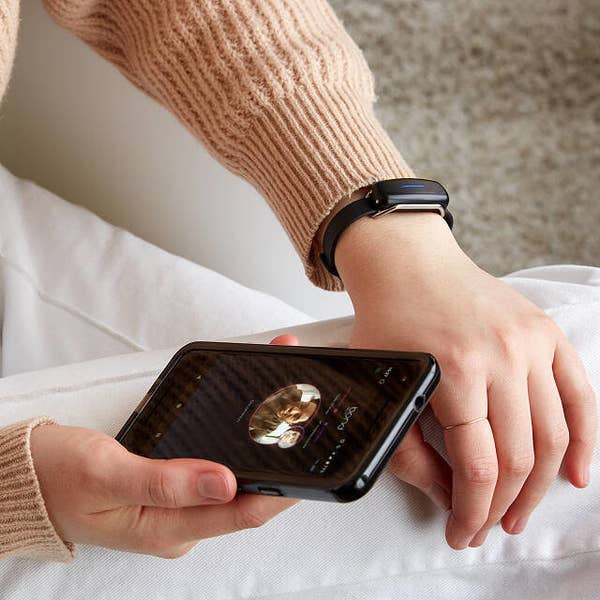 Promising review: "Sent it to my partner on the other side of the country. She knew when I was thinking about her without having to check her phone or shift her attention from what she was doing. Great bit of fun!" —Uncommon Goods reviewer
Get it from Uncommon Goods for $98.
5.
A
Night Sky Map
so your Valentine can always remember the way the stars looked on a special night between the two of you. The map is customized based on location and date and can be personalized with a special message.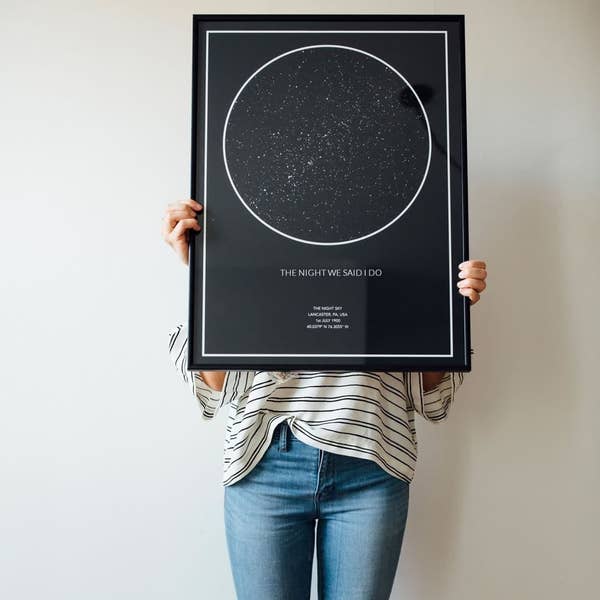 Promising review: "The overall experience was great. It was very easy to select all I wanted to include, date, style, quote… the delivery was super fast and the quality of the print is amazing! My partner was super pleased with it and I love the look of it on our office wall! Highly recommend!" —Bogdana B.
Get it from Night Sky for $50+ (available in three layouts, formats, and frame options).
6.
A
custom portrait mug
for the coffee-loving Valentine. Not only can you transform your favorite photo together into a piece of art that they'll want to use every day, but you can get it printed with a personal message (in your own handwriting), too.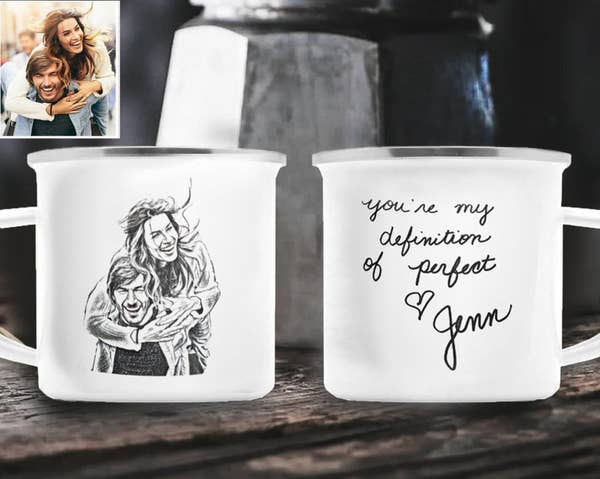 By Sarp is an Etsy shop founded in 2018 that makes personalized gifts like puzzles, stockings, ornaments, phone covers, and more.
Promising review: "In Love! They were able to make the changes how I requested so I really got what I wanted. It turned out great, and a great piece of memorabilia for my daughter to remember her Papa." –Christie
Get it from By Sarp on Etsy for $28.75+ (available in two levels of personalization).
7.
A
custom bar necklace
that can be engraved with the coordinates of a special memory between you and your Valentine. Whether it's the place you met, became friends, started dating, got engaged, or tied the knot, it's sure to be a memorable gift.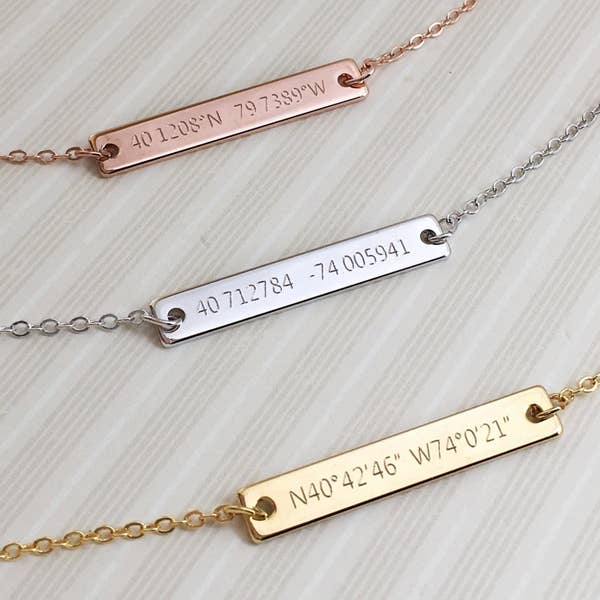 Promising review: "I purchased four of these as graduation gifts for my roommates and they loved them SO much and were so surprised at how creative and thoughtful of a gift this was. It shipped super quickly and arrived one day later than anticipated, but that was okay. The necklace itself has been great so far; it's dainty and subtle and beautiful! The chain length is perfect and the clasp is easy to use. It's super reasonably priced for what you're purchasing." –Katherine Folan
Get it from Somethings2Share on Etsy for $7.65+ (available in three colors and two fonts).
8.
A
sterling silver monogram necklace
because initials never go out of style. Whether you want to commemorate your family's initials or your Valentine's personal initials, it's sure to be a sentimental gift met with swoons.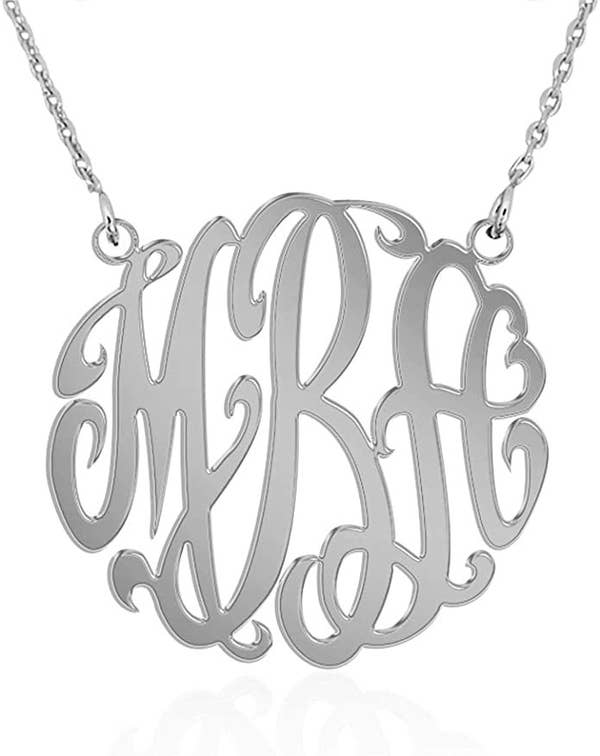 Promising review: "I love my necklace. It's exactly like it's pictured. Such good quality and it comes with a felt bag and cloth. I'm definitely getting one for my daughter." –gem holcomb
Get it from Amazon for $24.99 (plus shipping, available in four colors).
9.
A
tiny-but-meaningful corked jar
that will tell your Valentine exactly what they mean to you. The wooden gift tag can be personalized to say whatever you'd like.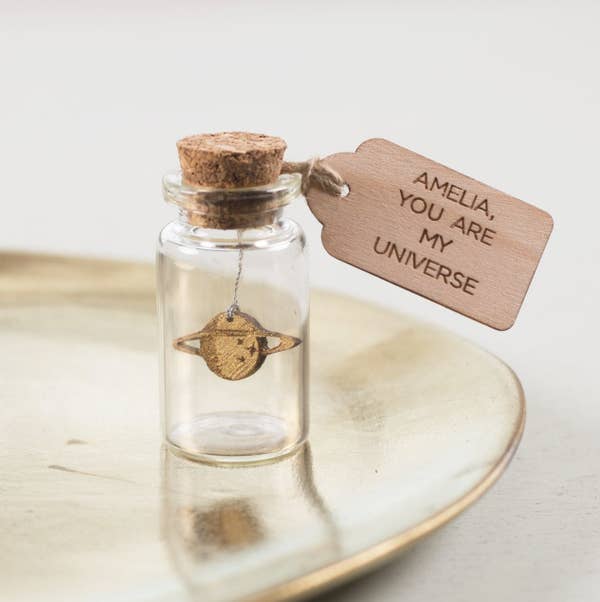 Bombus is an Etsy shop established in 2007 and based in Faversham, UK that calls itself "The Original Map Gift Company."
Promising review: "This is such a sweet gift! My partner loved it. So well made and a little bit of glitter at the bottom of the bottle to make it extra special. So pleased with my purchase! Thank you very much x" —Leeroy
Get it from Bombus on Etsy for $21.71+.
10.
A
hidden message ring
so your Valentine always has a sentimental note to reassure themselves with. You can have the ring engraved with any message of your choosing so long as it's 20 characters or less.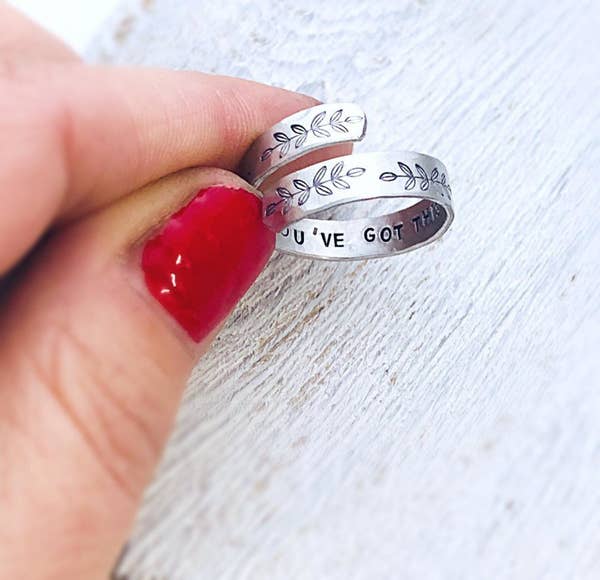 Promising review: "I'm in love with the ring! It is so beautiful and well made and just perfect! I love that it is adjustable so that I can wear it on any of my fingers. Thank you thank you!!!" –Christine
Get it from JLynnCreations on Etsy for $14+ (available in 13 sizes and two metals).
11.
A
personalized cutting board
for anyone who loves to cook. The high-quality bamboo board can be engraved with whatever you like.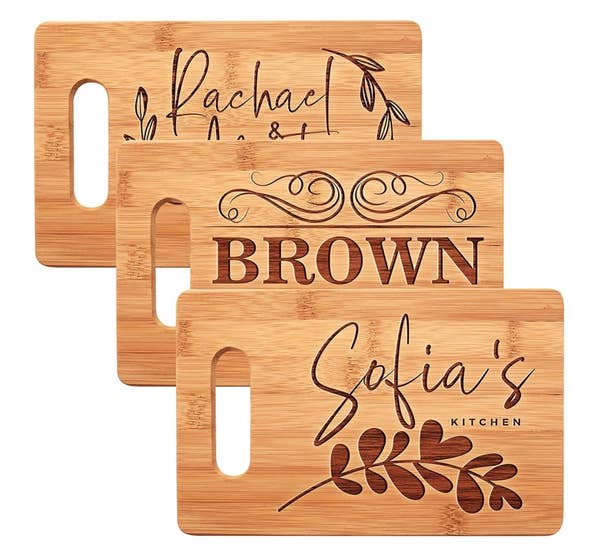 Promising review: "A wedding gift that was very much appreciated by the bride! She loved that I took the time to order something custom. She likes it so much she doesn't want to use the cutting board for food but rather as decoration." –Amazon Customer
Get it from Amazon for $25.95+ (available in three sizes).
12.
A
fill-in-the-blank book
where you can tell your Valentine exactly how you feel about them. Whether you're shopping for a sweet sentiment for your partner, bestie, sister, brother, mom, dad, or anyone else, there's a fill-in-the-blank book for you.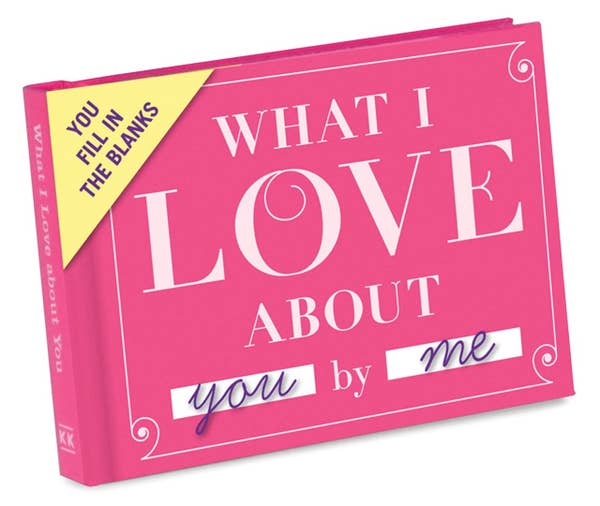 Promising review: "I absolutely love this little book! Yes it is small, about 3.5″ x 4.5″ but it's perfect. I purchased this as a Valentine's Day present for my fiance. I typed out all the prompts in a word document so I could remember what I had written and try to keep each one different. I didn't want to repeat myself and go back through the pages scratching things out. I highly recommend doing it that way!" –Sadie
Get it from Amazon for $10.14 (available in 14 variations).
13.
A
hidden message necklace
so your Valentine will be the only one to see your sweet note. This pull-out necklace can be engraved with names, dates, places — whatever you choose to commemorate!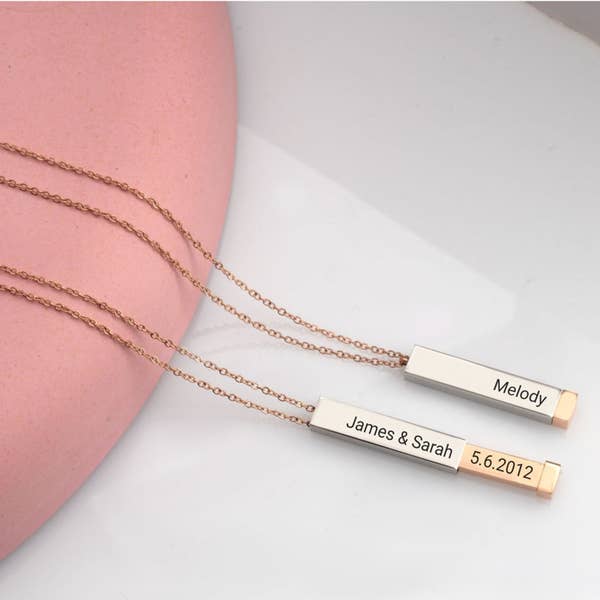 Eliya Jewelry Boutique is an Etsy shop founded in 2018.
Promising review: "This came out soo good!!! Holy moly!! I got teary-eyed! The craftsmanship is amazing! Thank you so much!" —JenGrimm09
Get it from EliyaJewelry on Etsy for $39.96.
14.
A
Lake & Skye rollerball fragrance of the brand's signature 11:11 scent
that will remind your Valentine to never stop wishing. The unisex fragrance is fresh and inspired by the teachings of Kundalini yoga. As someone who swears by the scent, I can attest just how much your Valentine will dig this roll-on — I know my sister did!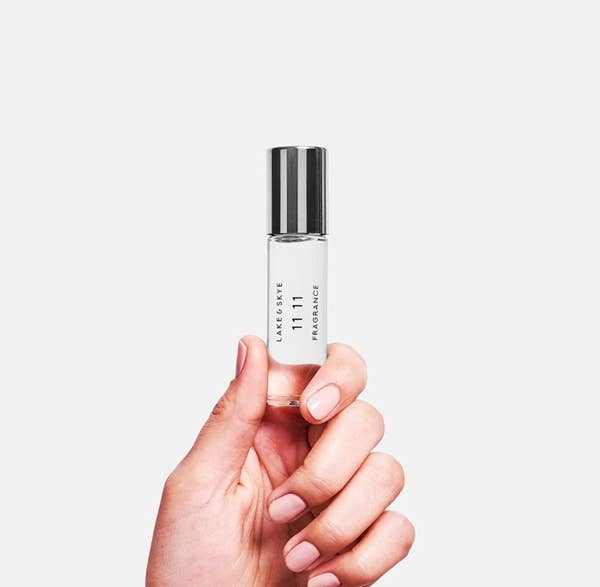 Promising review: "I was introduced to this fragrance at my brother's wedding by another guest. We proceeded to swipe it on everyone on the dance floor (with permission!) and let me tell you — it smelled good on everyone. Men, women, everyone. As far as how I'd characterize the scent, I'd say it evokes 'getting frisky in the shower.' This fragrance is the kind of fresh and sexy that Axe wants to be. It's what Old Spice wants to be. It's what every body spray at the overpriced Cali-surfer-cool-kid store wants to be when it grows up. It's clean without being soapy. It's crisp without being astringent. There's a subtle musk at the base that speaks of skin warmed by exercise or a day in the sun. It smells active, smart, effortlessly seductive — it smells like that one person you know who's good at everything, but you can't muster any jealousy because they're so cool and nice and generous. It's very easy to control, strength-wise. A little dab leaves a subtle trace that's only noticeable when someone goes in for a hug, a couple good hard swipes on your pulse points and you'll get some good throw. 10/10 I've been looking for this fragrance my whole life." –Skash
Get it from Amazon for $48.
15.
An
engraved cookbook stand
to remind your Valentine of all the special memories of the two of you in the kitchen. Whether it's for your mom, grandma, or partner, this stand will let you not only highlight a memorable recipe, but your (or their) handwriting, as well.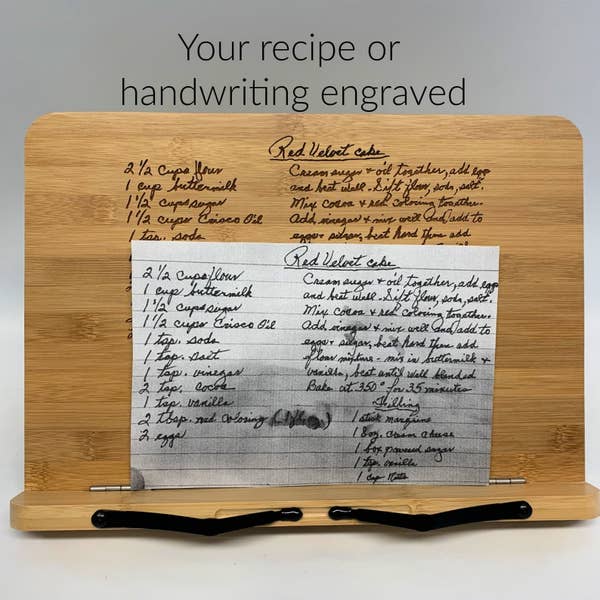 Promising review: "Seller answered my question within minutes and began creating my purchase within the hour! Shipped same day as ordered. It looks amazing! The recipe is perfectly readable and looks exactly as it was submitted. Quality product. I will definitely order from this shop again." —mochamama05
Get it from Blocks Etc on Etsy for $65+ (available in 25 styles).
16.
A
personalized wellness journal
that will help your Valentine devote more time to their self-care in the year ahead. The pretty planner has space to jot down goals, gratitude, and more.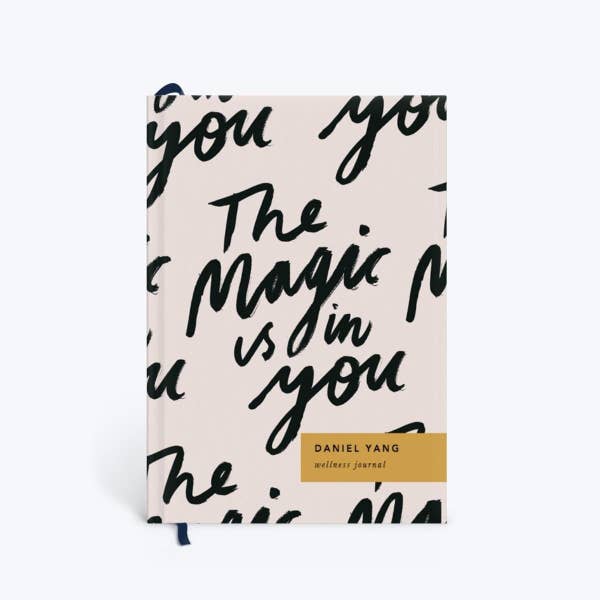 As a self-proclaimed planner connoisseur, I can wholeheartedly say this planner is stunning. It's hardbacked and updates—what's better than that?
Get it from Papier for $32.99.
17.
A
dainty envelope necklace
to engrave with a thoughtful message for your Valentine. You can even choose between different materials to commemorate specific anniversaries: first-anniversary paper, third-anniversary cork leather, fifth-anniversary wood, or eighth-anniversary bronze.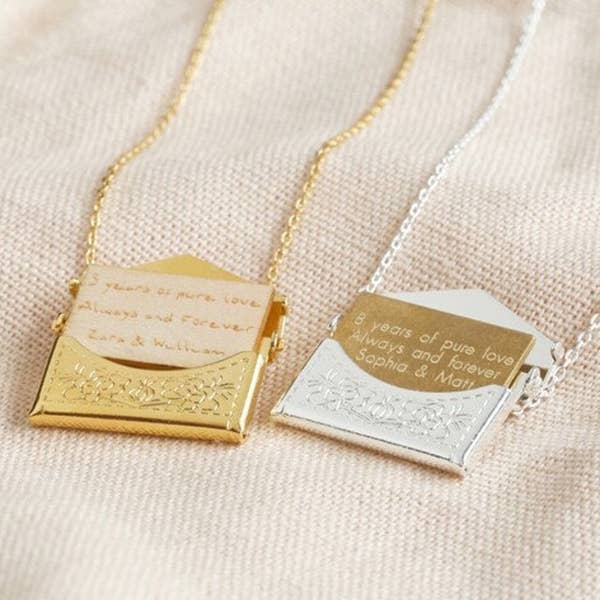 Lisa Angel Ltd is an Etsy shop founded in 2017 and based in Norwich, UK that specializes in "expertly personalized jewelry and accessories."
Promising review: "The necklace is super cute and delicate, a lot smaller and more dainty than I expected but I love that! The detail on the card is amazing, the pendant and chain are really good quality and the whole look is beautiful! Would definitely recommend to anyone (and have already recommended to my sister!)" —Alex Dobbie
Get it from Lisa Angel Ltd on Etsy for $43.52 (available in two metals and four materials).
18.
A
West & Willow pet portrait
that will probably make your Valentine tear up. The high-quality prints are created based of a picture you send in. Take it from someone who has one hanging on their wall, you simply can't go wrong if you're gifting a fur mama or papa this Valentine's Day.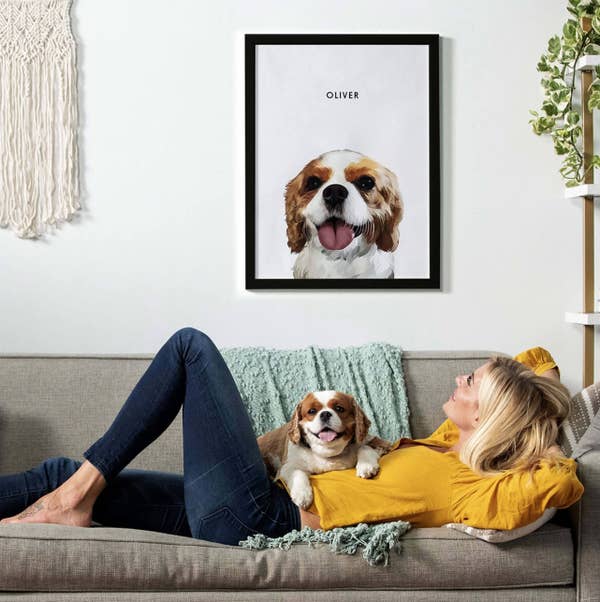 Get it from West & Willow for $59.95+ (originally $119.95; available in three sizes).
19.
A
copy of Untamed by Glennon Doyle
to inspire the person you love to trust and believe in themself. Elizabeth Gilbert, the author of
City of Girls
and
Eat Pray Love
says that the book will "liberate women — emotionally, spiritually, and physically."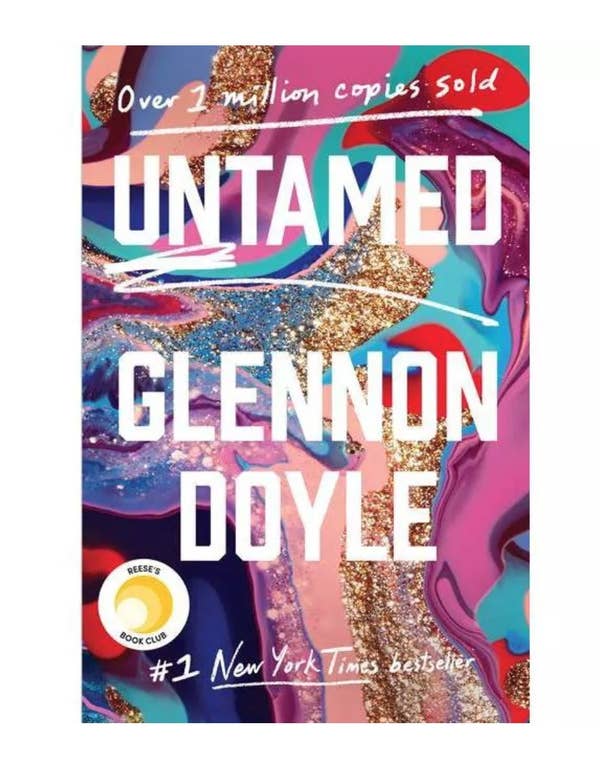 Promising review: "Every human in the World should read this book and incorporate its wisdom into their life." –Target reviewer
Get it from Bookshop for $25.76 or from Target for $16.75.
20.
A
mindful breathing necklace
that anyone with anxiety will be incredibly thankful for. The sleek design paired with the undeniable utility will make your Valentine feel seen.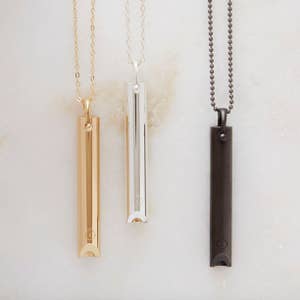 Promising review: "I wear this necklace daily. At a minimum, it's a stylish necklace that looks great with every outfit! I get many compliments on it. The best part is that it really helps with my breathing and anxiety. Since I always wear it, anytime I'm feeling anxious I just pick up the breathing piece and focus on my breathing for a few minutes. It helps calm me down instantly. I bought this for myself in the Men's Slate (because it was cheaper than the 'women's' colors and I absolutely love it!" —Uncommon Goods reviewer
Get it from Uncommon Goods for $85+ (available in four options).
21.
A
custom pillow
for any pet owner. While all fur parents and siblings will love one of these pillows, there's no denying that it's especially sentimental for those who have recently lost their four-legged friend.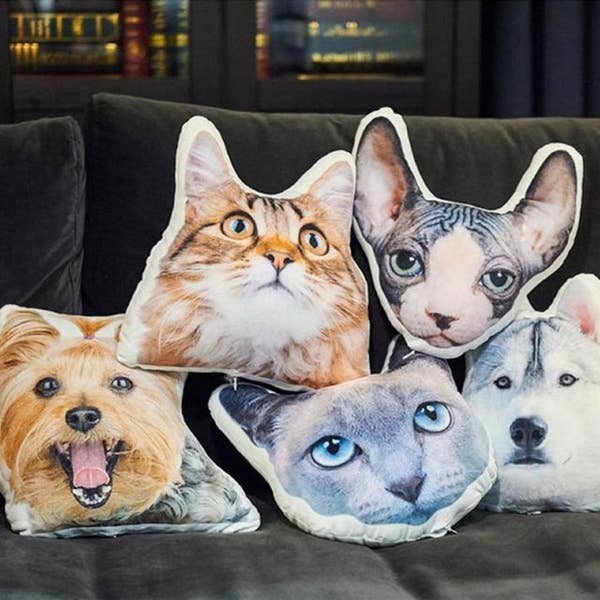 Marialgum is an Etsy shop established in 2020.
Get it from Marialgum on Etsy for $28+ (available in six sizes).
22.
An
incredibly unique bracelet
that any baseball lover will get all the feels for. That's because these bracelets are made with actual threads from game-used baseballs from all the top teams. Told you in was a winner!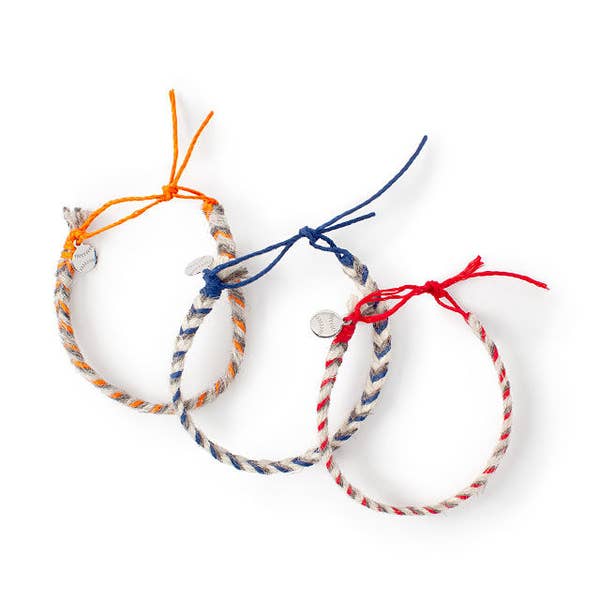 Promising review: "During these unprecedented times when major sporting events have been canceled, it is the little things that can bring happiness to someone's life." —Uncommon Goods reviewer
Get it from Uncommon Goods for $64.
23.
A
custom PopGrip
to not only give your Valentine a better grip on their phone, but to remind them of a special moment between the two of you, too. You can upload any photo onto the grip—whether it's where you met, a memorable trip, your dream destination, or anything else.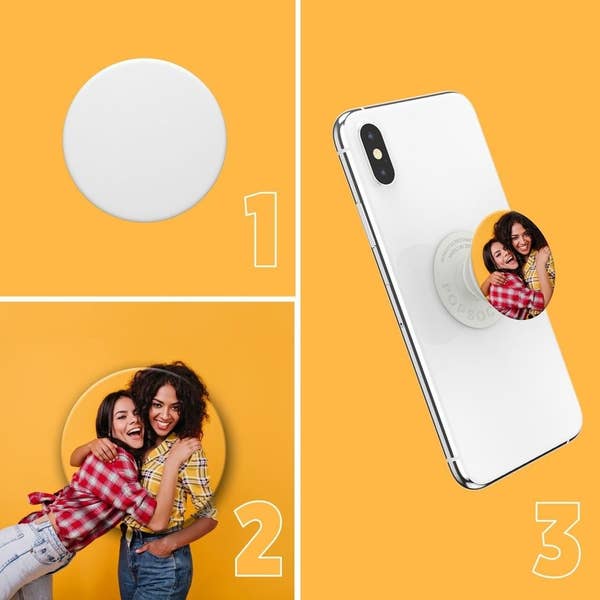 Promising review: "I made a custom PopSocket with the picture of my precious dog. She was a gift from my fiancé, so what better idea than to get a PopSocket made with her picture. Shipping did not take long at all. The quality of the picture is amazing, I just love the way it turned out. I will definitely recommend this to loved ones and friends!" —Jessica B.
Get it from Popsockets for $15+.
24.
A
Morse Code bracelet
so you can share a special message with your Valentine and your Valentine only. While you can absolutely pick from a selection of words, opting for a custom saying is that much more special.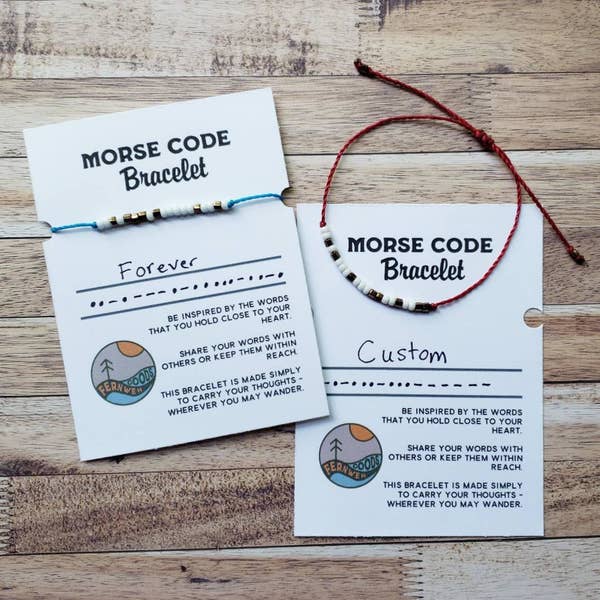 Fernweh Goods Co is an Etsy shop established in 2018 and based in Alpharetta, Georgia that specializes in outdoor-based bracelets and stickers.
Promising review: "These turned out awesome!! I custom made them for a group of my best friends. I can't wait to give them to them! Thank you!" —Megan
Get it from Fernweh Goods Co on Etsy for $15+.
25.
A
personalized year ring
to commemorate a special year in your Valentine's life. Whether they're your partner, your parent, your sibling, or friend, this ring is a glitzy way to add a little sentiment to the Hallmark holiday.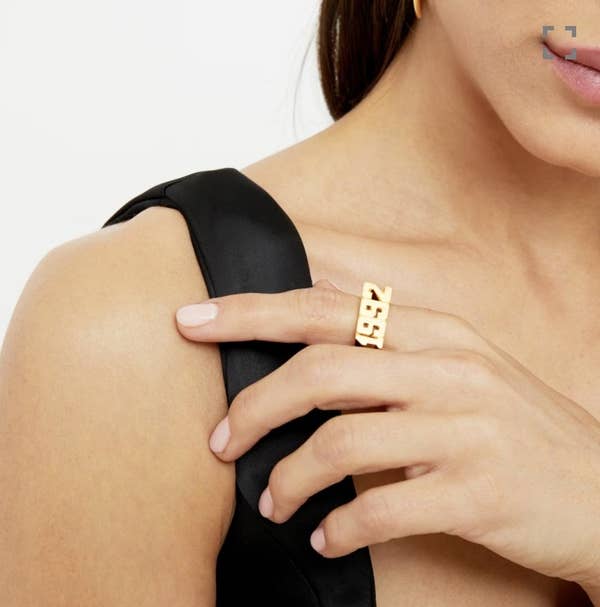 Get it from M Jewelers for $185+ (available in five sizes and eight finishes).
26.
A
hidden message necklace
that's beloved by thousands of Etsy shoppers. The minimalist circle necklace is engraved on the inside so only the wearer can look down and see it.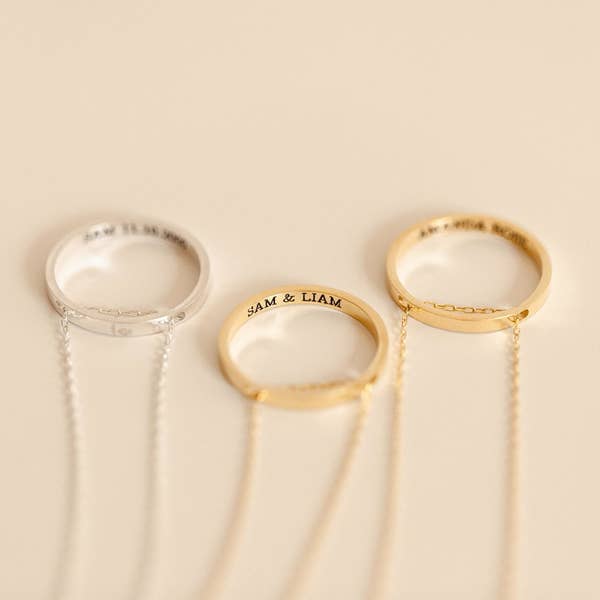 Caitlyn Minimalist is an Etsy shop established in 2014 in Los Angeles that creates "dainty personalized jewelry crafted with love."
Promising review: "Love my purchases. Will definitely be ordering more for myself and gifts for others." —Alisa D
Get it from Caitlyn Minimalist on Etsy for $33+ (available in six finishes and 11 lengths).
27.
A
custom photo blanket
so your Valentine can snuggle up with you close by, even if you're far away. Another option is to get the blanket made with photos from trips you've been on together so that it can wrap you up in reminiscing memories.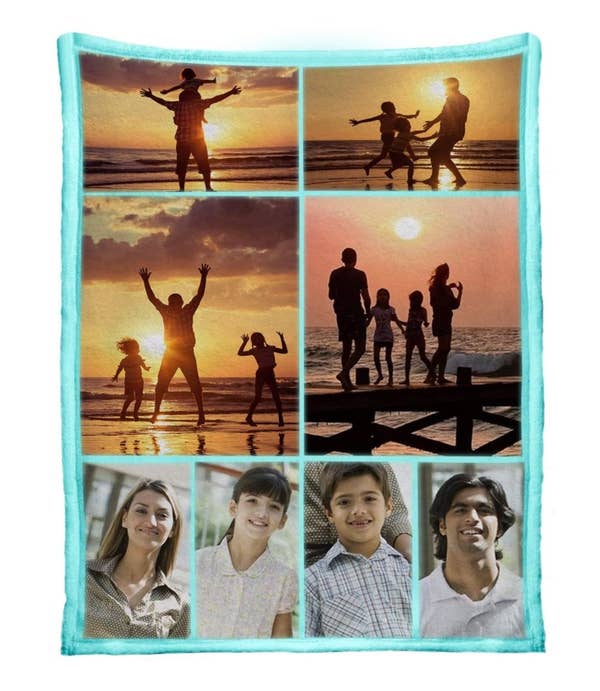 Promising review: "My father-in-law passed away and I ordered this for my husband. It came out beautifully. The picture quality is good and the blanket is very soft. I would recommend." –Jessica De Los Reyes
Get it from Amazon for $26.99+ (available in 12 designs and six sizes).
28.
A
personalized wallet
so they'll think about you every time they go to cash out. This leather wallet is especially great for folks who don't rock jewelry still would be warmed by a sentimental gift.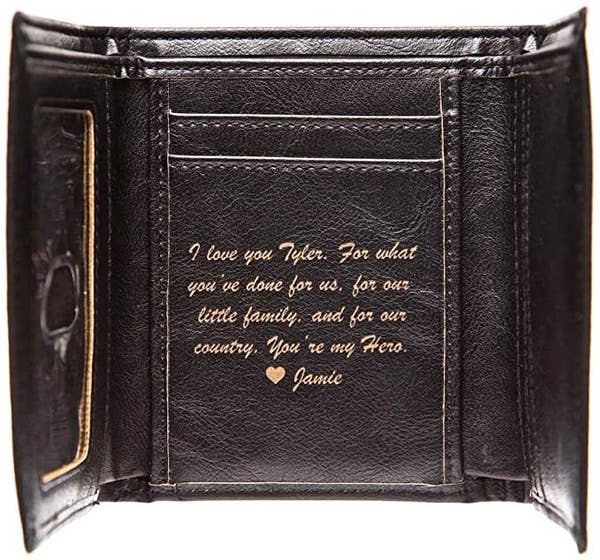 Promising review: "This is worth more money than I paid for. It is beautiful and my husband loves it. It says exactly what I wanted it to say and looks more expensive. I am very impressed with it. It also was shipped very quickly." —Brandi Evans
Get it from Amazon for $49.99 (available in six colors).
29.
An
adorable bottle of matches
to make your Valentine swoon. The mini corked jar comes filled with two heart-tipped matches that are attached at the tip and say "The Perfect Match."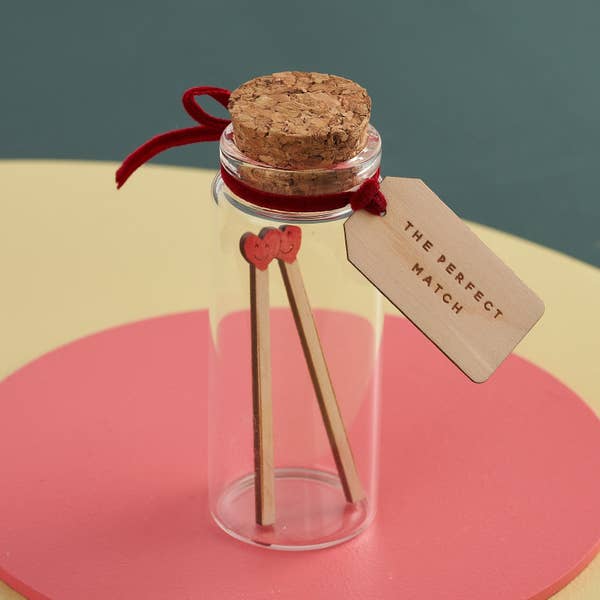 Bombus is an Etsy shop founded in 2007 and based in Faversham, UK that calls itself "The Original Map Gift Company."
Get it from Bombus on Etsy for $21.01.
30.
A
New York Times
front page puzzle
for the NYT lover. The best part is that, apart from being a puzzle of their favorite paper, you can actually choose for it to be from a specific date, so you can tie it to a major life event between the two of you.